Outdoor Louvre Roof For An Extended Indoor Experience
The magical transformation of the patio, deck, detached garage, or any other outdoor space to an interior room is a dream for many. It gives total flexibility for people on their

outdoor louvre roof 

space while benefiting from the best elements of both outdoor and indoor worlds.
Are you searching for outdoor roofing solutions to make your experience with your

outdoor louvre roof 

space extended?
Welcome to Lumex Opening Roofs – the leader of outdoor louvre roof systems in Australia with customised outdoor roofing solutions.
Learn what is special about our outdoor louvres roof and pergola roof designs and how they can transform your external space.
Flexible To Your Requirements
Our outdoor louvre roof systems are fully flexible to your requirements. Do you want to use your patio or deck as an interior louvre room for storage or dining during the rainy season?
With a few clicks in your remote control, your patio, deck, or any other outdoor space take the shape of a dining room, living room, or an entertainment area in no time using our outdoor roofing solutions.
Better Control On Your Environment
You get better control of your environment with outdoor louvre roof systems. Note that the blades of the louvre roof system can open up to 130 degrees, and therefore it allows you to regulate the access of air, natural light, and shades to your patio, deck, or other enclosed outdoor roof spaces based on your needs.
It helps you to stay healthier and active while minimising your utility bills for your outdoor spaces.
Superior Design, Durable Construction
All our outdoor roofing solutions feature a superior design that can fit your opening outdoor louvre roof requirements. The trapezoid blade design makes the roof seamlessly integrate with any type of standard ceiling.
Note that the blades are flat at the bottom and tapered at the top, and that ensures proper water drainage to make the roof watertight. The high-quality aluminium construction ensures a corrosion-free roof with excellent durability.
Minimal Maintenance, Hassle-Fee Operations
The high-quality manufacturing standards and design mean minimal maintenance requirements for your Lumex outdoor roofs. With external grade powder-coat finish, our roofs can last for several years without any corrosion damages.
In addition to remote control, we also provide a mobile app to control the operations of the outdoor roof solutions. Using the mobile app, you can schedule the opening and closing of your louvre patio roof or outdoor louvre roof.
Get A Consultation And Free Quote
Get a consultation from our

outdoor roofing 

solution 

consultants to explore the features of the louvres roof system in Sydney that can transform your outdoor area. We also offer services in Melbourne, Brisbane, Canberra and many other areas. Our louvre opening roof systems consultant will visit you, explain to you the features and options with the outdoor roofing system, and provide a free quote based on your roofing requirements. 
Call us today on (02) 9624 0700 or contact us online to schedule an appointment at your convenient hours. We look forward to hearing from you. 
Get a Consultation
We can arrange for one of our louvre roof Melbourne consultants to visit you and provide the features and benefits of applying Lumex products in your home.
They'll prepare an initial design and quote for your consideration and you'll be one step closer to having the best outdoor living area you have always dreamed of.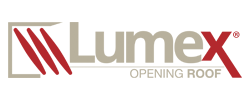 The ultimate in louvred opening roof systems. Versatile, stylish, elegant, energy efficient and most importantly, adds value to your home.