The ultimate in louvred opening roof systems
Lumex is versatile, stylish, elegant, energy efficient and most importantly, and adds value to your home. Engineered to the highest quality; all Aluminium construction with rust-free advantage.
Opening Louvre Roof Systems For Smarter Living
Combine indoor with outdoor, enjoy your mornings and evenings. Welcome to Lumex Opening Roofs – the leader of opening roof systems in Australia. Combining the best elements of both outdoor and indoor living can make you and your family members relaxed and healthy.
At Lumex Opening Roofs, we understand the importance of how your environment defines the quality of your living, better. We have an excellent range of opening roof systems and louvre roof systems that bring the best elements of your property and surroundings closer to you.
Adds Value To Your Home
The roofs add style and functionality to your property with unique pergola roof designs. The aluminium roofing solutions give a standout appeal to your property. Lumex Louvre roof systems are versatile, energy efficient, elegant, and add value to your home.
Smart Roof System
The blades of the louvre roof feature a trapezoid design that makes the roof watertight. While the blades feature a flat bottom, the tapered top ensures excellent water drainage from the roof.
The design of the blades seamlessly integrates the opening roof to any standard ceiling. This means that the installation of the Lumex Opening Roofs is simple and hassle-free.
Customised To Your Needs
You have the option to customise the roof based on your needs. Do you want a retractable roof system with a flat roof design? You can also choose sloping skillion roofs, opening roofs with box frame, tapered roof design, and more.
We also offer these systems in various colours to match with the architecture and style of your home.
Great Control Of Lighting
The blades of the Lumex Opening Roofs can rotate up to 130 degrees. This means you can control the lighting and shading based on your needs.
Additionally, the roofs feature integrated lighting system to create the right ambience for your parties, programs, and other types of events.
Engineered To Last
We manufacture our louvre roof systems using the highest quality aluminium to provide lasting results.
The powder-coated extruded construction also ensures no corrosion damages to the roof regardless of the changing weather conditions and external factors.
Smarter Controls
We have combined innovative technology to our roofing solutions to give a modern experience to our customers.
The opening roof systems feature sophisticated control systems that allow you to operate the roof using the remote control or the mobile app. You can automatically set the hours of operations based on your desired hours.
.
Control lighting with blade rotation up to 130 degrees
Easy to operate at the touch of a button (motorised or hand operable) as the aluminium louvres are adjustable via remote control and rotate up to 130 degrees.
Why LUMEX
design and features
project gallery
Learn More About Our Louvre Roof Systems
Our opening roof consultants are happy to visit you and explain the features and functionalities of Lumex roof systems to you. They can also prepare and give you the initial design based on your requirements and provide an upfront quote.
Choose yours today. Call us today at
(02) 9624 0700 or contact us online to combine your outdoor and indoor experience.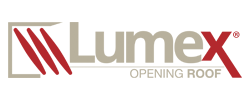 The ultimate in louvred opening roof systems. Versatile, stylish, elegant, energy efficient and most importantly, adds value to your home.
Copyright © 2019 CW Systems Pty Ltd