Quality, Stylish Outdoor Louvres In Canberra
Get the vibe of nature with smart choices for your home and commercial space for an active and healthy lifestyle.
Are you searching for opening roofs in Canberra to make your indoors livelier and healthier? Do you want smart roof solutions that adjust to the changing climate of Canberra to give yourself a seamless outdoor living experience?
Welcome to Lumex Opening Roofs.
As you know, Canberra is one of the few cities in Australia with a moderate climate. It gets average rainfall throughout the year, regardless of the season.
We want you to enjoy the climate of the city in the best way possible, and therefore, we offer an excellent range of outdoor louvres in Canberra.
Unrestricted Outdoor Experience
Our louvre roofs for Canberra homes feature trapezoid blades that can rotate at 130 degrees. This means you can open the roof blades at different angles to ensure ventilation, shade, and natural light at the optimal level of your comfort.
You can install the roofing system in your living room and bring the best elements of outdoors and indoors. It can also improve the appeal of your home and add value. How about installing the roof in your patio, deck, or pergola? Your outdoor spaces become more flexible and functional with the roof system.
Designs, Colours, Customisation Options
We offer louvre systems in Canberra with excellent customisation options based on the needs of our customers. You can choose a flat design, sloping skillion design, tapered roofs, or box frames based on your opening roof requirements.
Do you want the roof in custom shape and size based on your property architecture? You can create your own frame, and we will insert our opening roof system to it. The roofs are available in a wide range of colours: gloss white, monument, paper bark, classic cream, and more.
Are you searching for retractable roof systems in Canberra to get an unparalleled experience of a fully open roof? Talk to our pergola roofing consultants today in Canberra.
Durability, Advanced Features
We manufacture the opening roof using the highest quality aluminium that is powder-coated to prevent corrosion damages. Combined with high manufacturing standards, our roof solutions provide long-lasting results.
You can operate the roof hassle-free using the remote control and mobile app. Do you want to schedule the opening and closing of your roof based on the season or the time of the day? The mobile app allows you to schedule the operations of the roof based on your requirements.
Get A Consultation From Our Roofing Consultants
Get a consultation from our roofing consultants and see how the opening roof systems can transform your home. They will visit you and provide detailed plans and free estimate based on your needs. 
Call us on (02) 9624 0700 or contact us using the online enquiry form to let us know your requirements. We are excited to transform your outdoor living experience.  If you are looking for louvre roofing solutions in Melbourne, Brisbane or Sydney contact us today.
Get a Consultation
We can arrange for one of our design consultants to visit you and provide the features and benefits of applying Lumex products in your home.
They'll prepare an initial design and quote for your consideration and you'll be one step closer to having the best outdoor living area you have always dreamed of.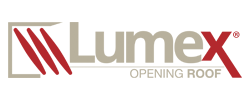 The ultimate in louvred opening roof systems. Versatile, stylish, elegant, energy efficient and most importantly, adds value to your home.
Copyright © 2019 CW Systems Pty Ltd