Control Your Environment With Louvre Roofs In Brisbane
Enjoy the seasons with opening louvre roofs in Brisbane.
Brisbane summers are known for high rainfall compared to other seasons, and the city also receives high average rainfall compared to other cities of Australia such as Melbourne and Sydney.
Do you think that you're restricted to stay indoors during summer considering the precipitation rate? Are you searching for solutions to enjoy the rainfall and the fun of outdoor living seamlessly?
Welcome to Lumex Opening Roofs for custom designed louvre roofs in Brisbane.
Our roofing solutions are specially designed to accommodate your requirements with respect to the seasons of Brisbane. See what makes our systems an excellent choice for your residential and commercial spaces.
Seamless Outdoor Experience
Whether you want it for your deck, patio, or interior living room, the opening roof system gives you seamless outdoor experience without compromising the benefits of a structure with a permanent roof. The trapezoid blades of the roof can rotate up to 130 degrees, and this allows you to adjust the ventilation, shade, and sunlight based on your requirements.
These louvre systems for your Brisbane property will act as a completely closed roof when it's raining. On sunny days, you can convert your space as an unrestricted open space for all your activities and fun.
Customisation Based On Your Requirements
We offer customised roofing solutions based on your needs. Do you want a flat roof, skillion roof with a sloping roof design, or a box frame? You can also choose tapered roofs with angles and triangular sections. 
Do you want the roofing system in a specific shape to come on par with your home architecture? You can create your own frame, and we are happy to insert the Lumex system to the frame. You can also choose louvre systems in a wide range of colours from gloss white to shale grey. Explore our customisation options of the roofing systems here. 
Are you searching for retractable roof systems in Brisbane for unrestricted sunlight? Talk to our louvre consultants today. 
High-Quality Construction, Hassle-Free Operations
We use the highest quality aluminium to manufacture our roofing solutions. With powder-coated extruded construction, these roofing solutions give excellent durability without any rusting issues. The design of the trapezoid blades makes the roof watertight with proper drainage of rainwater.
You can also operate the roof using the remote control hassle-free. Our roofing system also comes with a mobile app that allows you to set the operations prior. This means that you can schedule it according to seasons, time of the day, and more.
Our outdoor louvres specialist in Brisbane offers you the complete outdoor living experience.
Consult With Our Opening Roof Specialists
Get the assistance of our opening roof specialists to learn more about the features and customisation options of our roofing solutions. Our roofing specialists are happy to visit you, explain to you features and customisation options, and provide you with detailed plans based on your requirements including an upfront quote. 
Call our roofing specialists on (02) 9624 0700 or connect with us using the online form to get a free consultation from us. We are excited to work with you. 
Get a Consultation
We can arrange for one of our design consultants to visit you and provide the features and benefits of applying Lumex products in your home.
They'll prepare an initial design and quote for your consideration and you'll be one step closer to having the best outdoor living area you have always dreamed of.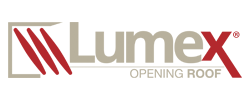 The ultimate in louvred opening roof systems. Versatile, stylish, elegant, energy efficient and most importantly, adds value to your home.
Copyright © 2019 CW Systems Pty Ltd