Stylish, Functional Opening Roofs In Melbourne
Opening roofing solutions are the choice for healthy, active living. It's also the best way to combine the benefits of both indoor and outdoor living.
Are you searching for stylish, functional opening roofs in Melbourne to make your commercial or residential space more vibrant and happening?
At Lumex Opening Roofs, we offer customised louvre roof for Melbourne customers to convert their spaces creatively for dining, entertainment, utility, activities, and much more.
An Improved Way Of Living
You get the option to live smarter and better with our louvre and retractable roof systems for Melbourne customers. Be it your patio, deck, or any interior rooms, our louvre systems for Melbourne residences and commercial spaces ensure excellent natural light, shading, and ventilation to offer a healthier lifestyle for you and your family.
It is also an excellent way to make your homes and commercial spaces energy efficient. Further, these louvre systems give a unique appeal to your property and enhance its value.
Compact Design, High-Quality Manufacturing
Our louvre systems feature a compact design to provide highly durable results. The trapezoid blade design of the roof ensures excellent water drainage. The tapered top and flat bottom of the blades make the roof watertight.
We manufacture the opening roofs from the highest quality aluminium to ensure excellent durability. The powder-coated extruded aluminium construction makes our roofing solutions corrosion free.
Smart Controls, Minimal Maintenance
We use technology to make the operations of the louvre roofs hassle-free. In addition to a remote control, you can operate the roofs with a mobile app. The mobile app also allows you to pre-schedule the roof opening hours based on season, the timing of the day.
The excellent quality, compact construction of the roofs ensures minimal maintenance. With integrated down lighting, the opening roofs create the right ambience for your parties, private events, and more.
Are you searching for outdoor louvres or shade systems in Melbourne to make your pergola a more functional space? We can customise our opening roof systems – design, colour, and more – based on your specific requirements.
Consult With Our Roof Specialists
Consult with our opening roof specialists to learn more about the features and customisation options for our roofing solutions. They will visit you at your property and provide you with detailed plans and free quote based on your requirements.
Call us today on (02) 9624 0700 or contact us online and demand a free consultation from us. Contact us today if you are looking for louvre roofing systems in Brisbane or Sydney, we are excited to work with you.
Get a Consultation
We can arrange for one of our design consultants to visit you and provide the features and benefits of applying Lumex products in your home.
They'll prepare an initial design and quote for your consideration and you'll be one step closer to having the best outdoor living area you have always dreamed of.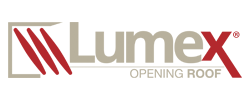 The ultimate in louvred opening roof systems. Versatile, stylish, elegant, energy efficient and most importantly, adds value to your home.
Copyright © 2019 CW Systems Pty Ltd