Quality Louvre Roof Systems In Sydney
Being creative with your environment and making it more liveable is important to make your days active and focused.
Are you searching for quality outdoor louvres roofs systems in Sydney to ensure optimal access of air and sunlight to your interior rooms? Do you want unique outdoor louvre roofing solutions for your patio, deck, and more for an extended outdoor living experience?
We welcome you to Lumex Opening Roofs with an excellent range of outdoor opening roof solutions Sydney that can appeal both functionally and aesthetically.
The Ultimate Roofing Experience
Our outdoor opening roofs for Sydney residences and commercial spaces are highly flexible to the requirements of our customers. You can use these louvres system roofs for your interior rooms to get natural light and air.
It gives you an active and healthy living experience throughout the year without compromising your privacy. In addition to bringing outdoor elements to the interior, the louvres roof system also helps you to reduce utility bills for lighting and cooling and heating.
Are you searching for outdoor louvres roof system in Sydney to make your patio or deck more functional? With our outdoor louvres roofing solutions, you will find creative ways to achieve outdoor living around the year: an outdoor bedroom, an outdoor living room, and more.
Quality Construction, Advanced Features
Our opening louvres roofs for Sydney residents feature unique designs to provide long-lasting results. The trapezoid blades of the louvre roof seamlessly integrate with standard ceilings and make the roof operations hassle-free. Made from excellent quality powder-coated aluminium, the Sydney louvre roofs systems do not corrode and provide lasting results.
The tapered top and the flat bottom of the trapezoid blade design ensures excellent water drainage. The louvre roofs are designed and tested to make your outdoor and indoor spaces watertight. The integrated lighting system of the louvre roof with unique lighting sets the background for your parties and outdoor activities.
Simplified Operations, Minimal Maintenance
You can operate the louvre roof systems with just one click using the remote control. Our louvre roof systems also come with a mobile app that helps people to schedule the operation based on their outdoor living requirements.
You can rotate the blades up to 130 degrees and adjust the ventilation, shading, and sunlight based on your requirements. The quality construction and compact structure of the louvre roof also ensure minimal and easy maintenance.
You also have options to customise the louvre roof systems based on the style or functionalities you want. Are you searching for retractable roof systems and outdoor louvre pergola in Sydney? Talk to us today; we are excited to accommodate your louvre roof Sydney requirements.
Get A Consultation From Our Opening Roof Specialists
Get a consultation from our outdoor louvre roof Sydney specialists to explore the features and customization options of our range of louvre roofs. It can also help you to understand how these opening roofing solutions Sydney change the way you live. Our consultants will visit your Sydney properties and provide you with detailed plans based on your priorities and give you a free quote.
Call us today on (02) 9624 0700 or contact us using our enquiry form to get the free consultation.
Get a Consultation
We can arrange for one of our louvre roof Melbourne consultants to visit you and provide the features and benefits of applying Lumex products in your home.
They'll prepare an initial design and quote for your consideration and you'll be one step closer to having the best outdoor living area you have always dreamed of.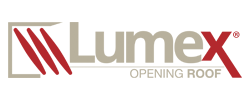 The ultimate in louvred opening roof systems. Versatile, stylish, elegant, energy efficient and most importantly, adds value to your home.