View Our Projects
We've been in business for more than 20 years and have found
the perfect design solutions for your outdoor living spaces.
Get a Consultation
We can arrange for one of our design consultants to visit you and provide the features and benefits of applying Lumex products in your home.
They'll prepare an initial design and quote for your consideration and you'll be one step closer to having the best outdoor living area you have always dreamed of.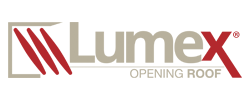 The ultimate in louvred opening roof systems. Versatile, stylish, elegant, energy efficient and most importantly, adds value to your home.
Copyright © 2019 CW Systems Pty Ltd